Advanced Stucco Technology
After 30 years of formulating, testing and manufacturing vertical wall products, Stuc-O-Flex International, Inc. understands the appearance of any project is the one element that immediately reflects the quality and integrity of the building, as well as the construction team involved. Our mission is to complement those efforts with products of the highest quality and enhance cladding performance through Rainscreen configuration.

Stuc-O-Flex International created America's first Breathable Elastomeric Acrylic Finish back in 1984. More recently we've advanced the science of vertical wall Rainscreen in drainable Stucco, Stone, EIFS and siding assemblies to new levels with technologies unprecedented in past years. .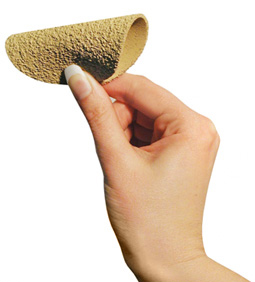 Unparalleled expertise in Acrylic Polymer Chemistry and our WaterWay™ line of Rainscreen Drainage & Ventilation Mats assures extended service life and exceptional appearance on your completed projects. Whether your design requires a decorative textured coating, direct applications to substrate sheathing, EIFS, Stucco, ICF finish systems, Drainable Rainscreen assemblies or applications to enhance standard metal building construction, no company offers a broader selection of wall cladding and configuration options.
Unequaled growth over the past thirty years and a listing in INC. Magazines' 500 Fastest Growing Companies reflects our philosophy and commitment to innovation, research & development, and uncompromising quality control.
Our stability in ownership sharing resources with three sister companies, supported by six office locations throughout the U.S. and distribution in 22 countries confirm our stability and experience. With over 500 Million Feet in service worldwide subjected to every conceivable climate, we look forward to supporting your next new construction, retrofit or remodel project.
For additional information including specifications, product data sheets, detail drawings or samples of the Stuc-O-Flex Finish and profiles of our WaterWay Rainscreen Drainage Mats contact:
info@stucoflex.com / Call 1-800-305-1045